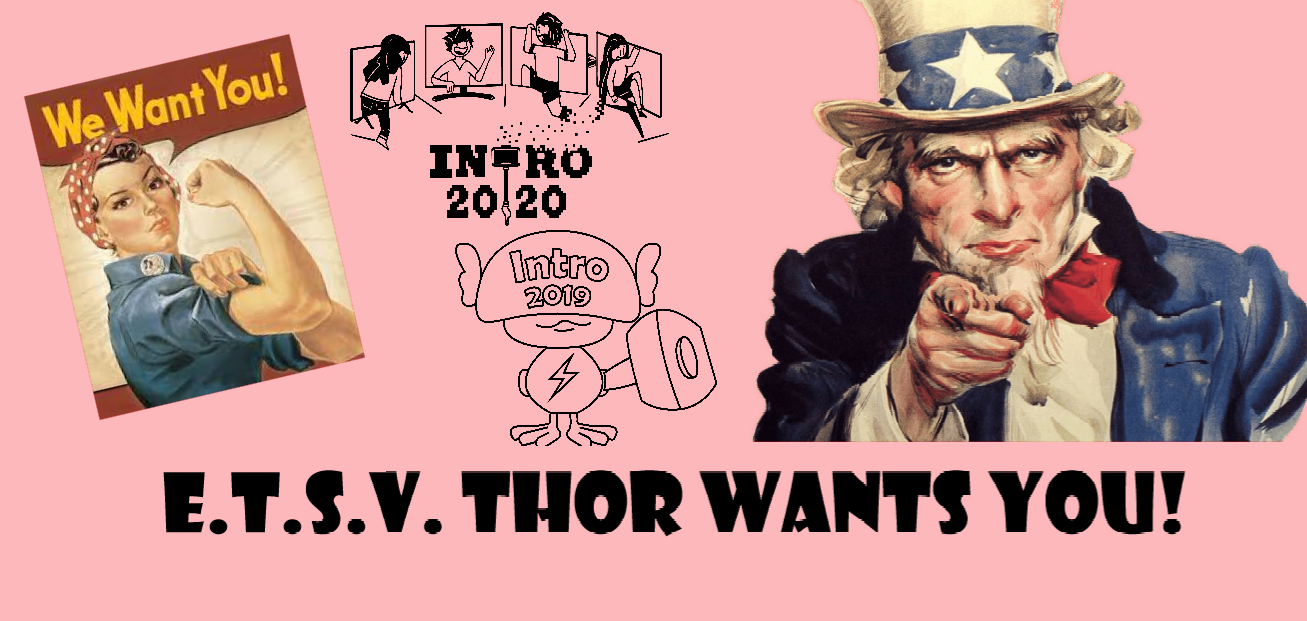 Introductionweek logo design
This year has gone by very fast, so we as the TIC are already planning the introduction week of 2021. For this week we need a new logo, and that is where you come in! A chance to express yourself with design. What we want is a logo with the theme: Superheroes. This is the lustrum theme set by the university for 65 year anniversary. This introduction week may not be normal, but we still want to stand out. Since we are printing this logo also on shirts there are some specifications to take into account:


· Not too much detail
· In the theme of superheroes
· Cant reference e.t.s.v. Thor in an obvious way
· Logo should be in a single color
· To ensure a nice print, hand the logo in as a .eps file
· Express yourself and create something unique!


Do you want to see the logo you designed on the shirts of all prospective electrical engineering/automotive technology students? Sick of the coronavirus lockdown and wanting to design something that will be seen throughout the introduction week all over the university campus? Send an email to
tic@thor.edu
with the subject: "Submission intro logo + your name".