Companies

Bruco
Bruco Integrated Circuits is a fabless IC design center existing for more than 30 years focusing on RFIC and Analog/Mixed signal ASIC design and RF application design including RF Power Amplifier application design.


We provide turn-key solutions and design services, with own validation lab, from early system specification to qualified silicon including production and supply chain support.


Our customer base ranges from large multinational to small innovative technology startups.


Our typical products are Low Noise Amplifiers, Switches and Power Amplifiers, MEMS, Gate and Motor Driver ICs, Integrated Photonics TIA and Driver ICs and RF Power Amplifier applications


Our international design team consists of over 35 IC design and application engineers with Bachelor, Master and PhD degrees with various backgrounds. Bruco has offices in Borne (HQ) and Nijmegen.

Knaek
Met de studentenkortingsapp Knaek ontvang je de hoogste studentenkortingen in Eindhoven, alle andere studentensteden van Nederland en op online bestellingen.


Sioux
Challenging high-tech projects


Working at Sioux, means working together with a team of driven, smart and fun colleagues on high-tech solutions that make a difference. As a talent in software, mechatronics, mathematics, automotive or electronics, you will contribute to the development and construction of complex products, often on the verge of what is technologically possible. At Sioux, you will work on a project for a big multinational in the region or for a promising start-up tackling the next breakthrough technology.


Working on your development


Our employees are our strength. Based on that belief, we find it very important to guide you optimally in your development. At Sioux we will keep you focused; we will constantly challenge you to learn and take the next steps. Therefore, we work with a generous personal development budget to keep your technological knowledge up-to-date and work on your personal skills. Your current competencies and ambitions will determine the direction of your future career path and the level achieved.


Creating meaningful innovations together


Sioux wants to contribute to a safe, healthy, smart, more pleasant and sustainable world through technological innovation. We aim for growth for our employees, our company and our customers. We create success and add value by learning, sharing, interacting, having fun and working on innovative solutions based on transparency and trust. Ask our employees at our Seats to Meet events what they think about working at Sioux.


Samen met onze medewerkers, klanten, partners, onderwijsinstellingen en overhead brengen we hightech tot leven. We houden van een goede uitdaging, omdat niets onmogelijk is.
We love tech | Sioux Technologies


At Sioux we love tech! We love making the impossible, possible. We love solving the puzzle, together with a team of driven engineers



Prodrive
There are few companies in the world of technology which stand out. As a matter of fact, Prodrive Technologies is one of them. Our company was founded in 1993 by technical professionals from the Eindhoven University of Technology. Since then every year has shown a steep growth rate due to a very successful business concept. Currently the total Prodrive Technologies organization consists of 700 employees (575 FTE), highly skilled and highly motivated and focused on results.


Our organization is based on two main groups, Development and Operations. Development works mainly on a project basis and is responsible for the development of electronic, mechanical and software solutions. For each project a project team with the right skills and knowledge is composed. Operations takes care of the production, assembly, testing and life cycle management of electronic products and systems in a range of 1 to 50.000 per year. The Development and Operations groups are support by a Sales department and a small Organization Support Group.


Quality is a basic element in our organization and the processes involved. We have structured our processes and working methods in order to guarantee a fixed quality level of products and services. Standardized documentation, reviews and feedback procedures are important elements of the quality system. This system has been fine-tuned to the internal processes and matched with customer requirements.


Prodrive Technologies is located in Son (near Eindhoven) in one of the leading technological regions of Western Europe. It has a solid financial basis, which is the result of good profitability and efficiency in the past years. Despite continuous growth and high investment levels, our company is able to guarantee continuity and commitment to our customers as well as to our employees.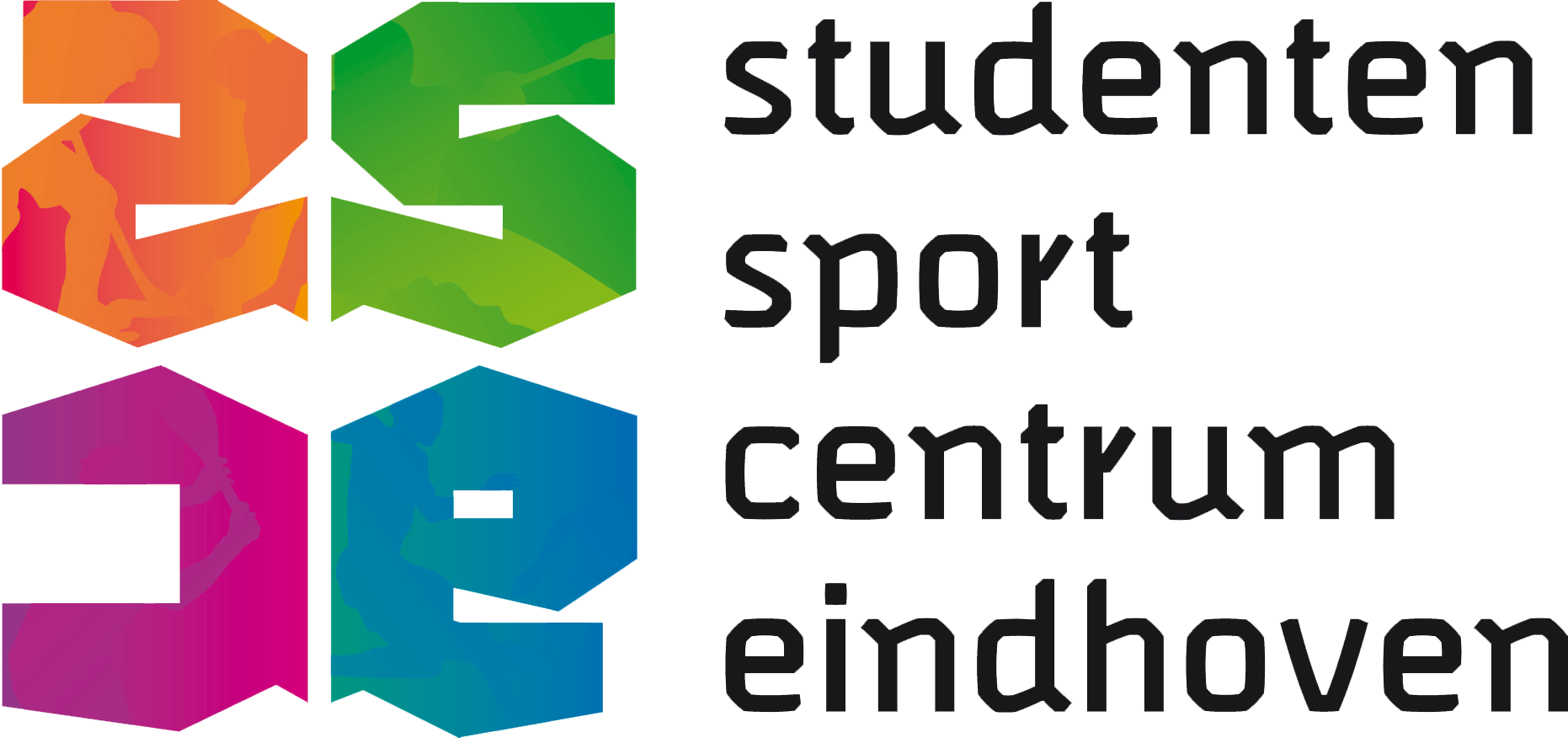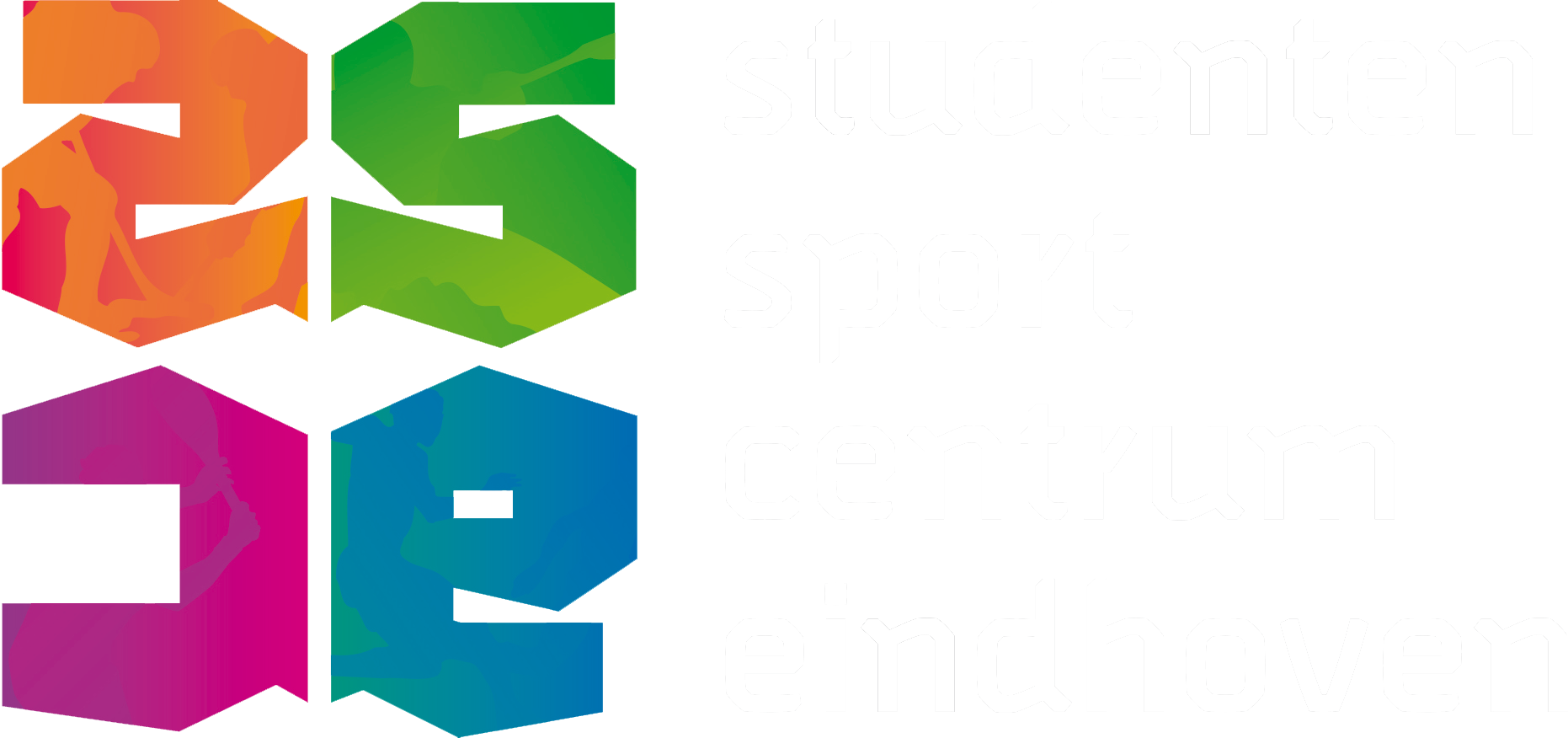 SSCE
Tennis, (indoor)football, (beach)volleyball, judo, boxing, swimming, athletics, speed skating, polefitness, cheerleading, fitness, squash, core class, pilates, capoeira, Fuse, spinning, rope skipping, yoga, rugby, zumba…and much more.


The Student Sports Centre Eindhoven (SSC) has over 11.500 members and is the beating heart of Eindhoven student life! All TU/e- and Fontys students enjoy the most extensive and complete sports program of Eindhoven. 70 sports, (special) courses, extensive facilities, open 7 days per week and qualified (professional sports) teachers. With our 40 student sports clubs you can improve your sports skills, show your organizational skills and enjoy student life.


For just € 76,- you can exercise the rest of the college year 2020-2021, during working days, weekends and holiday periods.


Should you have a (graduation)project dealing with health, sports or exercise, let us know. Perhaps we could improve each other.



Witteveen + Bos
Top-class engineering
Witteveen+Bos offers its clients value-added consultancy and top-quality designs for water, infrastructure, environment and construction projects. With a staff of more than 1.200 specialist, we are part of the top ten Dutch engineering and consultancy firms. Our vision is to offer the very highest level of quality. This means: aiming to be very good at what we do, collaborating with other top experts, and maintaining a culture of entrepreneurship and trust. We serve our clients from six offices in the Netherlands and thirteen international offices.


Our employees have a background in civil, electrical, mechanical or building engineering or are educated in the field of environment. As an electrical engineer you will work on challenging projects like the (functional) design, control and propulsion of constructions like pumps, (movable) bridges, locks, sewage and drinking water treatment plants, oil and power generation plants. The role you have in these projects will vary from feasibility and preliminary designs to guiding the construction. You will be working in multidisciplinary teams.


Open for talent and ambition
We attach great importance to our independence and to our corporate culture, which allows all of our employees to excel, utilise their talents to the full and maximise value for clients. Engineers and consultants working at Witteveen+Bos are continuously searching for new challenges, and we offer you a platform to develop yourself and realise your ambitions. Visit our website where you can find information about our vacancies, internships and thesis possibilities.



Schneider Electric
Schneider's purpose is to empower all to make the most of our energy and resources, bridging progress and sustainability for all. At Schneider, we call this Life Is On.

We believe access to energy and digital is a basic human right. Our generation is facing a tectonic shift in energy transition and industrial revolution catalysed by accelerated digitization in a more electric world. Electricity is the most efficient and best vector for decarbonization; combined with circular economy approach, we will achieve climate positive impact as part of the United Nations Sustainable Development Goals.

Our mission is to be your digital partner for Sustainability and Efficiency.

We drive digital transformation by integrating world-leading process and energy technologies to realize the full efficiency and sustainability opportunities for your business. We provide end-point to cloud integration connecting products, controls, software and services. We enable lifecycle solutions from design and build to operate and maintain phases through a digital twin. We deliver capabilities to transform from site-to-site to an integrated company management. Our integrated solutions are built with safety, reliability and cybersecurity for your homes, buildings, data centers, infrastructure and industries.

We are advocates of open standards and partnership ecosystems to unleash the infinite possibilities of a global, innovative community that is passionate about our shared Meaningful Purpose, Inclusive and Empowered values.

We are the most local of global companies; our unmatched proximity to you, enables us to better understand, anticipate and adapt with agility to support your business continuity with high ethical standards in everything we do.

AME
Applied Micro Electronics "AME" B.V. provides solutions within the disciplines of Research, Design, Development and Manufacturing of electronics, mechatronics and embedded software. At AME you will be working on a broad scale of projects for customers in the field of offshore, consumer lighting, smart energy, infrastructure, automotive and building automation. In a team of professionals you will develop high-tech products in the field of electronics, embedded software and mechanics. As a young professional you will have vast attention of your senior mentor who will help you to develop yourself and will introduce you to the relevant training programs. The project team you will be working in, consists of engineers with various technological backgrounds:


Electronics Development
The electronics development group provides state-of-the-art electronics with high quality. The group has a very strong mixed signal track record, providing solutions with analogcomponents as well as high speed DSP, complex controls and RF technology. A keystrength is the close cooperation with de Manufacturing unit resulting in excellent Designfor Test (DfT), Design for Manufacturing (DfM) and Cost of Goods (CoG).


Embedded software development
The embedded group excels in fast time to market and exible, yet solid, robust, andthoroughly qualied software. It has strong competencies in micro controller rmwaredevelopment, Linux embedded software development and Windows CE softwaredevelopment on a whole series of platforms and chip sets. They provide customcomponents but they also leverage on a suite of key software components.


Mechanical development
The mechanics group concentrates on product design as well as on the automation of thein-house manufacturing facilities. Product design, including the necessary moulds andtooling is done within this group. Besides that, simulations on strength, lifetime and userinteraction are performed. Special tool, machine and robot design supports AME operations to highly automate the manufacturing of a complete product.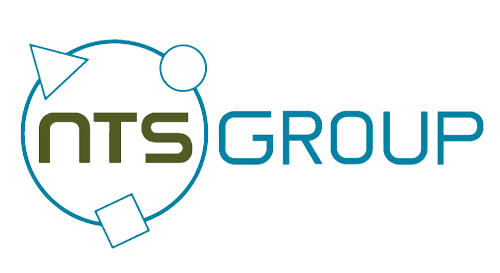 NTS Group
More than 70 years of experience in manufacturing industry


NTS develops, produces, assembles and tests complex (opto) mechatronic systems and mechanical modules for large, high-tech machine manufacturers (OEMs). As a first-tier systems supplier, we focus on companies active in markets with high levels of product diversity, low volumes and high complexity, such as the semi-conductor, life sciences and digital printing markets, in which precision and manoeuvrability are paramount. NTS excels in these disciplines, advising and assisting customers in the realization of their objectives throughout the machine's entire lifecycle.


Over recent years, NTS has amassed knowledge and know-how of systems and modules for the handling, transfer and positioning in machines. This knowledge is duly applied to our customers' unique products, leaving our customers free to focus their full attention on their core processes and, together with us, delivering their machines in a shorter turnaround time and at a lesser cost.


At NTS flexibility, ambition and expertise form the basis for efficient collaboration that is both solutions-driven and service-oriented. What's more, we are local to all of our customers, worldwide. This means direct lines of communication and fast responses on our part.


Working with NTS means: Accelerating your business!


Some facts:
•Headquartered in Eindhoven, The Netherlands
•More than 70 years of experience in the manufacturing industry
•More than 1.650 employees
•More than € 250 million turnover

Video:
https://www.youtube.com/watch?v=K11MKTIByEc&index=1&list=PLefJO9iv0DDIVdd6LJthnH3Ic7RY4755K
(link is external)
https://www.youtube.com/watch?v=nd1mIqUGNU4&index=2&list=PLefJO9iv0DDIVdd6LJthnH3Ic7RY4755K
(link is external)

Thales
Thales Nederland, a member of the Thales group, was founded in 1922 as a production plant for mechanical naval gunfire control systems. The company's research led to the development of advanced radar systems, electro-optical equipment, underwater detection systems, computers, software programs, displays and communication equipment, in short everything needed for the sensor, weapon control and command systems, and integration, of a naval vessel.


At present, Thales Nederland employs approximately 2000 people and its main products and services include surveillance equipment, combat management systems, weapon control equipment, programme management and combat system integration, training and Integrated Logistic Support. Over the years, the company has gained extensive expertise in implementing procurement programmes together with local industries in customer countries and to cater for comprehensive Transfer of Technology programmes.


Thales Nederland specializes in designing and producing integrated naval command and control, sensor, and communications systems, as well as ground-based air defence systems and telecommunication equipment. Current production and development programmes include a number of unique designs utilizing the latest state-of-the-art in digital beam forming, sensor integration, active phased array antennae, solid state technology and data processing.


Proving to be the world's leader in naval sensors, Thales Nederland has recently developed the so-called Integrated Mast. Integrating all sensors and antennas in one mast structure solves the problems that most naval ships encounter: sensors often block each other's view and interfere with each other when operational. The Integrated Mast offers better performance and lower life cycle costs.


On shore Thales Nederland's naval expertise is demonstrated by coastal surveillance systems, which include command facilities. Extensive and on-going research and development in the areas of e.g. radar technology and command system functionality will keep Thales Nederland in the forefront of naval combat systems.


Thales Nederland's activities are not restricted to the defence market. Over the past few years the company has become more and more involved in the Dutch public transport sector through the installation of SmartSwitch rail security systems. The company also plays an important role in the nation-wide e-ticketing program in the Netherlands. Thales Nederland supplies the underlying technology and delivers the services and maintenance of the hardware and software. The system is a world's first as it enables access to all types of public transport in the country through a single smart card.Thales Nederland's expertise in high-tech defence systems is utilized in the development and production of SOTAS, one of the world's most successful vehicle communication systems. SOTAS has been installed in, among others, the well-known Bushmaster vehicles which have been deployed in several of the world's crisis areas. This expertise is also reflected in Thales' range of electro-optics and cryogenics that play an essential role in various space programs.


Deerns
Deerns is als on­af­han­ke­lijk in­ge­ni­eurs­bu­reau ge­spe­ci­a­li­seerd in ad­vies, ont­werp en uit­voe­rings­be­ge­lei­ding op het vlak van in­stal­la­tie­tech­niek, bouw­fy­si­ca, ener­gie­voor­zie­ning en duur­zaam­heid. On­ze ex­per­ti­ses dra­gen bij aan duur­za­me, in­tel­li­gen­te en toe­komst­be­sten­di­ge ge­bou­wen die doen waar­voor ze be­doeld zijn.

On­ze ex­perts ken­nen de uit­da­gin­gen waar on­ze op­dracht­ge­vers mee te ma­ken heb­ben. In de mark­ten waar­in we ac­tief zijn, met na­me clean tech­no­lo­gy, da­ta­cen­ters, ge­zond­heids­zorg, lucht­ha­vens en vast­goed, we­ten we wat er speelt én wat er no­dig is om tot een suc­ces­vol­le op­los­sing te ko­men. We zijn in staat snel tot een pas­send ad­vies en ont­werp te ko­men, kun­nen bouw­be­ge­lei­ding van in­stal­la­ties ver­zor­gen en le­ve­ren na­zorg. Zo­dat er uit­ein­de­lijk ge­bou­wen ont­staan die wer­ken voor men­sen.

Wat betekend werken bij Deerns?
· Deerns is altijd opzoek naar ambitieuze stagiaires en starters op onze verschillende vestigingen verspreid over Nederland
· Bij Deerns krijg je de mogelijkheid om zelf je carrière pad uit te stippelen. Eigen initiatief is zeer welkom en je krijgt alle ruimte om dingen te verbeteren. Je bent grotendeels vrij om te werken op jouw manier.
· Je levert dagelijks een positieve bijdrage aan de gebouwde omgeving. Dat doen we vanuit onze kernwaarden: deskundigheid, ondernemerschap, reputatiegerichtheid, integriteit en samenwerking.
· Naast uitstekende arbeidsvoorwaarden vinden we het belangrijk dat iedereen gebruik kan maken van benefits die aansluiten bij onze kernwaarden.
· Aandacht voor jouw eigen ontwikkeling en vitaliteit met ruime opleidings- en ontwikkelingsmogelijkheden, fiets- & sportregelingen, flexibele werkuren, 32 vakantiedagen en mogelijkheid tot aankopen van extra dagen.
Onze missie:
Het is onze missie om samen te werken aan een positieve bijdrage aan de gebouwde omgeving, altijd rekening houdend met de wensen van gebruikers en de toekomstbestendigheid van gebouwen. Zo laten we gebouwen werken voor mensen.