FoodCo
The FoodCo does exactly what it's name implies: provide food for members of Thor!

The committee provides food in both their own activities, as well as during activities organised by other committees. The FoodCo itself for example organises a yearly dinner, a food tasting in a specific theme and other creative food-related activities.

Besides these activities, the FoodCo also provides food during activities of other committees, such as the 'Snert' during the Christmas drink, food before GMMs and of course the numerous barbecues during outside activities.
Member
Mayke Scheffer
Alexandra de Boer
Thomas Lippens
Esme Galesloot
Gerband Wit
Femke de Bot
Mariska van der Struijk
Jeffrey Baijens
Lars Reijnders
Heleen Fischer
Esther Maas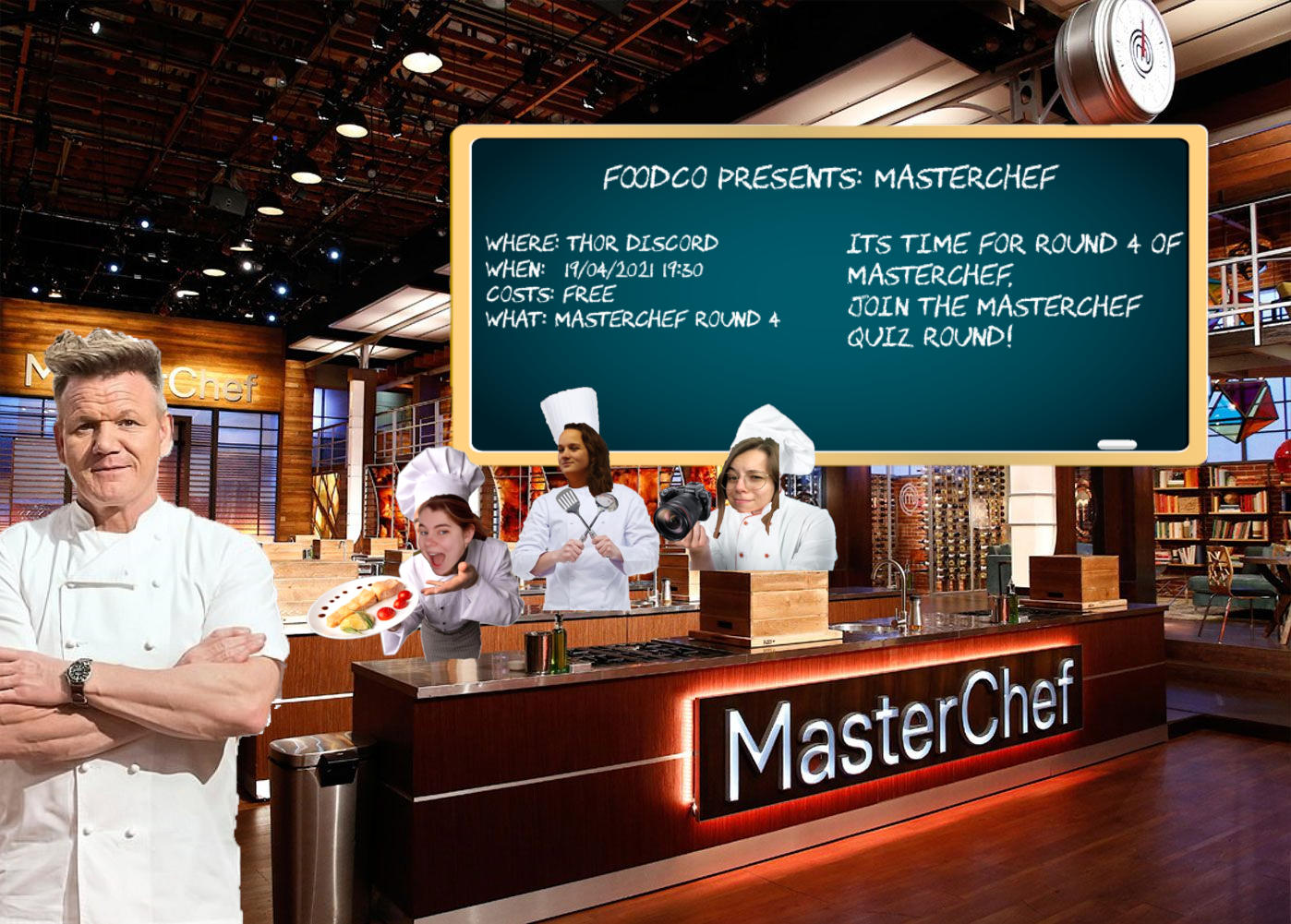 FoodCo
Masterchef round 4
Masterchef round 4 is here, and it's all about looks! Can you decorate the prettiest dish and take the most beautiful picture? Then join the photo round of Masterchef and prove yourself! You will have from 10/05/2021 until 14/05/2021 to enter the picture.
-
Thor Discord
Monday 10-05-2021 - Friday 14-05-2021
19:30 - 21:00