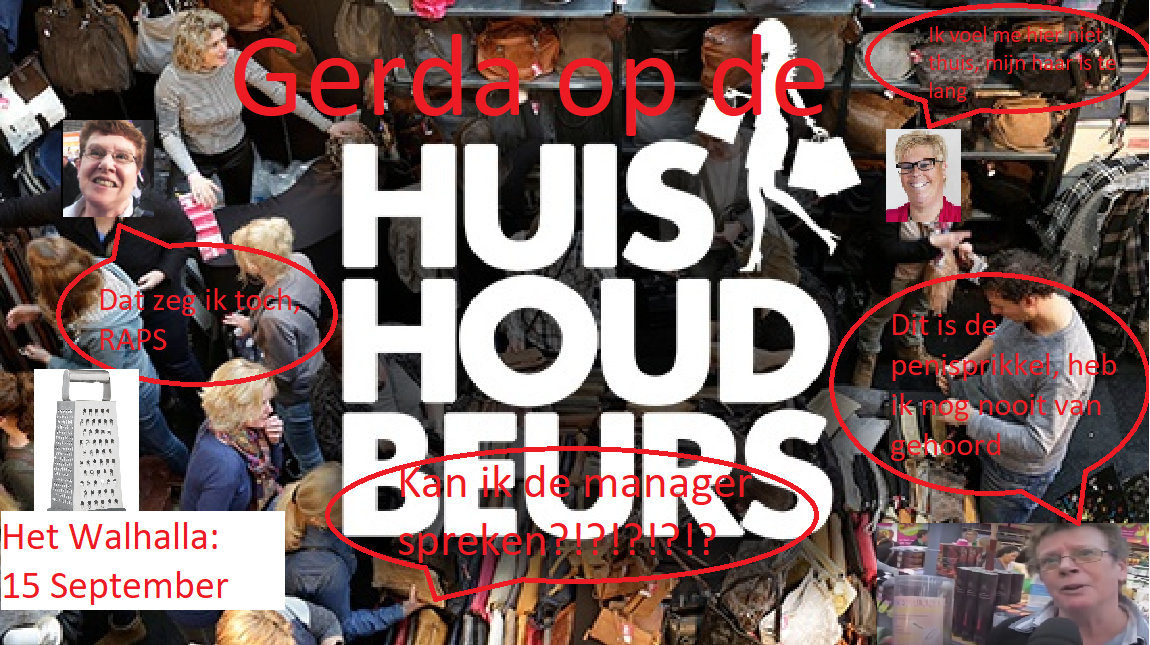 Tappersopdracht Lucia: 'Gerda op de huishoudbeurs'
Quartile 1 is starting, and everyone has to get used to university life again. No more living at parents who cook for you, no more holidays but serious business. This means that everyone has to start learning all sorts of important skills. Of course, I am not talking about skills like studying, but about rapsing koekjes and kaas, drinking beer and at the end of the day throwing blikjes in de water. However, it is not only about skills, it is also about exploring the world around you. For example, did you know a penisprikkel is a real thing?

Of course, there is no other place to catch up on these skills and explore the world than Het Walhalla, more specifically, Het Walhalla on the 15th of September. That day, my Tappersopdracht 'Gerda op de huishoudbeurs' will take place, on which I'll tour through Eindhoven and end the day in Het Walhalla. I would like to see you all there, with your kapsel as kort pittig as possible!