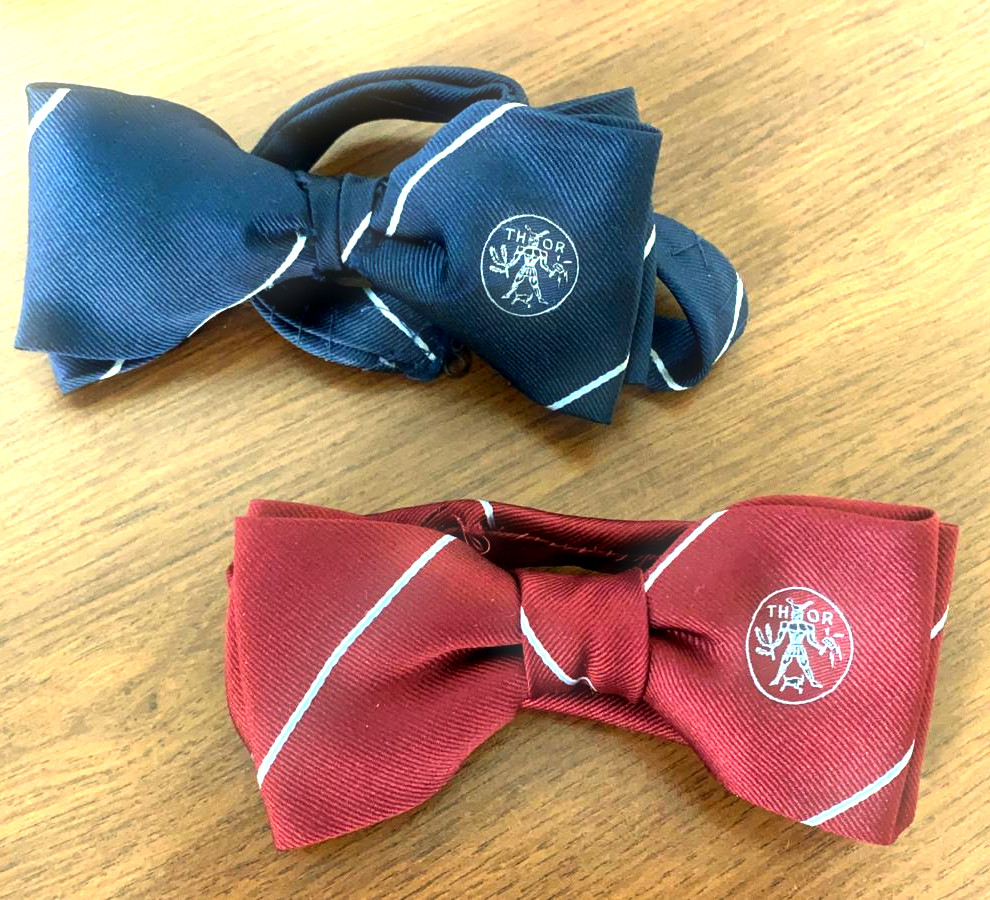 Bow tie tying workshop
Due to known complications, the Summer Gala was postponed indefinitely. Most workshops related to the Gala were difficult to organize or irrelevant. However, with better times approaching, the Summer Gala Committee finally presents her first workshop!
Tuesday May 4th the traditional bow tie tying workshop is given on the Discord server. In this workshop you will learn every step required to transform your tie into a bow tie that you can use during the Summer Gala.
By registering on the website, you will have a sewing package delivered to you by our couriers. You can choose one of your own ties. We recommend buying a Thor tie so you can make your own Thor bow tie!
If you can't attend during the timeslot, you can still order a package. The guide will be published. Make sure you have a clothes iron for the workshop!