We are e.t.s.v. Thor
Study
When you need anything during your study, Thor is there to help you! We provide discounts on study material, exam trainings for hard courses and much more!
Career
Do you want to know how your life will look as an Electrical Engineer? We provide you with a lot of insights by organising lunch lectures and company visits!
Leisure
Of course studying is not only working hard, it is also a lot of fun. We organise lots of activities such as weekend trips and barbecues. You can also join us in our bar "Het Walhalla" every day.
Books Q4 and Bol.com
As many of you know, we don't have an official book supplier for Q4. However, we managed to make sure you can still get your books a little bit cheaper than normal at bol.com. You can get a discount of 5% with a discount code, you can find the link to generate a discount code on the
study books page
.
For every purchase (not only books) you make using our tracking links (which you can also find on the study books page), Thor gets about 5% of your purchase amount. To make it even easier for you, here is another tracking link to
bol.com
.
Warning: we cannot see any personal information, however, we can see all the items that are bought using the links. If you have a problem with this, don't use the links.


Board room visiting policy
Despite the fact the university is closed due to the lockdown restrictions, there is still a possibility to visit the Board room.
However, you can only come to the Board room if you really have to. It is also possible to come to the Board room if you are a vulnerable student* and you really feel the need to talk to one of the Board members.
In every case, if you want to visit the Board room, you have to make an appointment using the
appointment system
. If you're not sure your situation allows you to visit, or if you can't come to the campus, then please
contact us
, such that we can come up with a solution together.
If you just feel the need to contact someone in these lonely times, don't hesitate to join the
Discord server
or to send a message to one of the Board members (via
mail
, or WhatsApp: +31 40 247 3223), we're always here to help you!
*
When are you a vulnerable student and therefore eligible for a study place on campus?
You're an international or you can't visit your family
You have no proper study place at home
Studying at home gets on your nerves and you're therefore developing mental issues
There are of course more reasons, don't hesitate to contact us if you're not sure you are eligible. There are limited places, so please only come when you feel like you need it.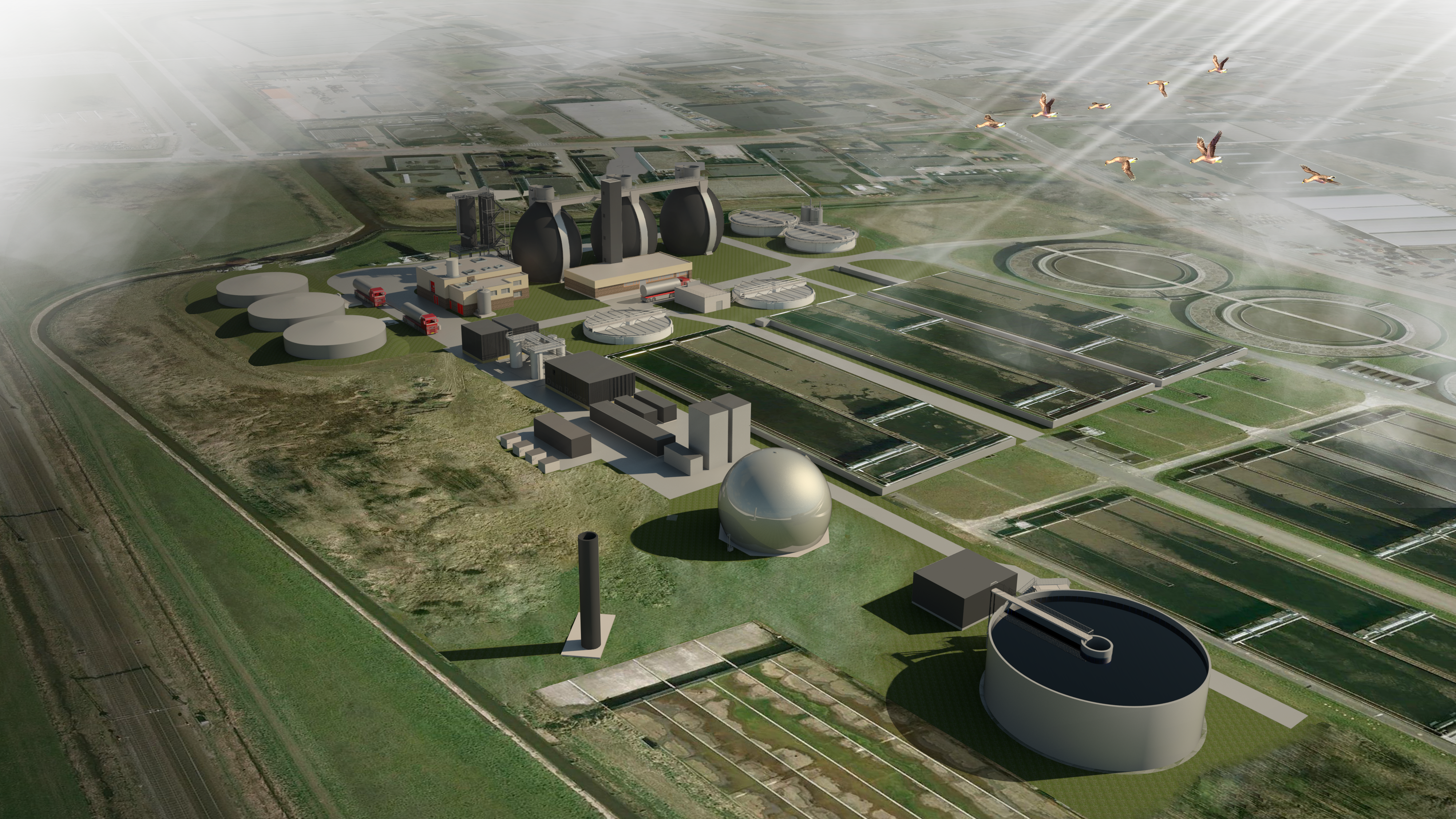 Board
Business Experience Energy Plant Hengelo
Witteveen+Bos is organizing a Business Case on the 14th and 15th of June. This will take place on both days from 09:00 till 13:00. Subscribing is possible till the 2nd of June.
What will you do?

You will optimize the processes of the Energy plant in Hengelo. Together with a team, you will look for energy neutral of even energy generating solutions for complex problems. Technical expertise, process insight and innovation are key. This is a realistic reflection of the work at Witteveen+Bos.
Where does it take place?
The experience is completely virtual. You will enter the sustainable and circular Energy Factory in Hengelo from your own computer. In the Energy Factory, economic, sustainable and circular energy are recovered from the fermentation of sewage sludge which is released during the sewage treatment from water authority 'Vechtstromen'.
The team
You will work in a multidisciplinary team consisting of university students with a background in mechanical engineering, electrical engineering and IT & computer science. You will also receive guidance from experienced Witteveen+Bos employees.
Register
You can register for this event via this
link
.
-
Online
Monday 14-06-2021 - Tuesday 15-06-2021
09:00 - 13:00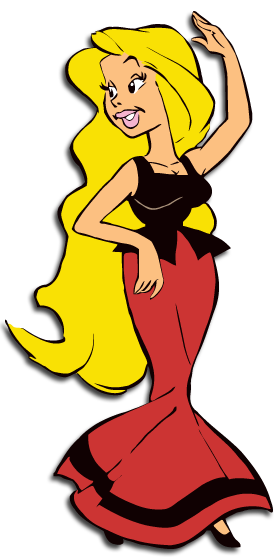 Tappersgilde
Walhalla Drinks Week 9
Since the 5th of June, new relaxations in the covid regulations have opened the possibility of inside drinks! Meaning we can final sit inside our belofed Walhalla again, or enjoy the weather on the terrace.

In order not to overflow the site with all of the subscription lists, you can follow the links below to claim a spot for the drinks you want to attend.
Another small disclaimer about seating, on days where the maximal number of seats says 69, this could possibly be extended to 87 if the back-up list is full enough.

Important information and FAQ:
- Our current opening times are 16:30 - 19.00
- Drinks are
open for everyone
-
Check the linked pages
for additional rules regarding covid
Links: open at 18.00

Monday
Tuesday
- Mind the two webforms,
only the second one is during opening times
Wednesday

Thursday - currently closed

Friday

Op Het Walhalla!
-
Het Walhalla
Monday 14-06-2021 - Friday 18-06-2021
16:30 - 19:00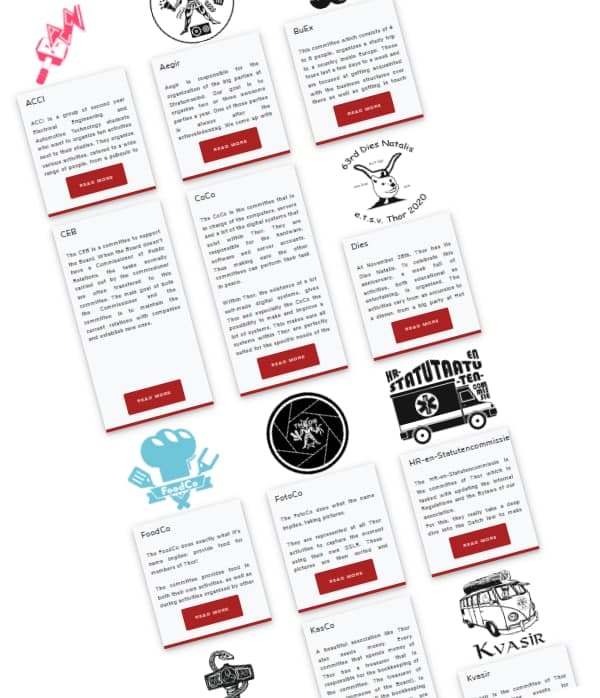 Board
Committee interest drink
Developing yourself next to your studies is not only important will help your soft skills, but can also be a lot of fun! Thor has a whole range of committee's to help you to develop yourselves. From making food in the FoodCo, to organizing all sorts of activities in the LuCo, filming and editing in the Tillit to organizing sport activities in the SportCo and organizing a ski trip with the SnowCo! This is only a small snippet of the committee's that Thor has to offer, so you can imagine that the possibilities are almost endless!

To inform you about all of these committee's, there will be an on campus committee market, where current members of the committee's will be present at the roof terrace to explain you what they do. Next to this, a spec sheet with additional information will also be made by all the committee's which will be distributed to you after the committee market. In this document, all the information will be recapped and summarized so you always have a place to look up all the committee's.

To participate in the offline edition of the committee market, you will have to subscribe to either time slot 1 or time slot 2. Due to limitations with corona, there are only 50 spots in each timeslot available.
-
Het Walhalla
Tuesday 15-06-2021
15:00 - 19:00